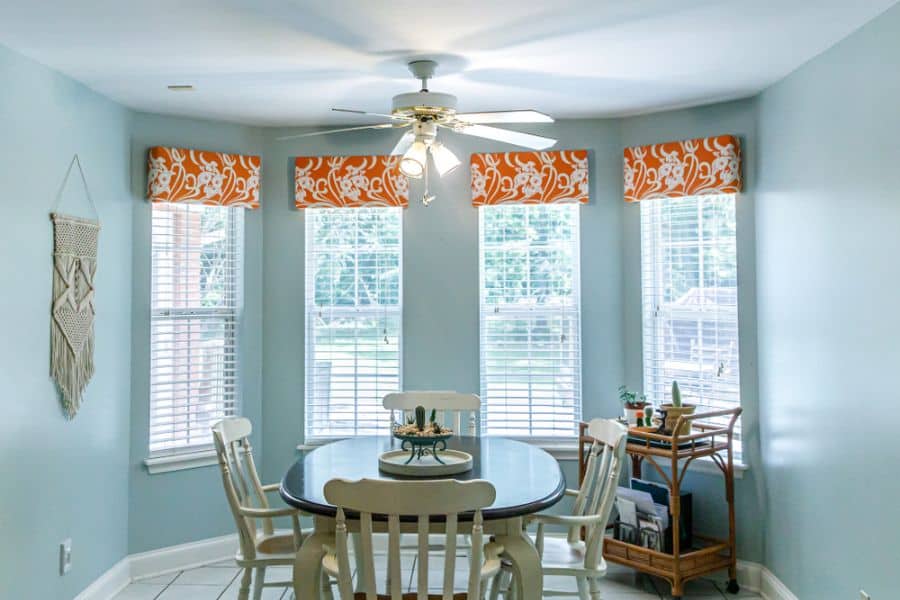 44 Unique Window Valance Ideas
FAQs
What is the point of a window valance?
The main purpose of a valance is to add a decorative element to the window that hides the mechanical parts of your window cover. This could be the curtain rod, rod pocket, or the blinds mechanism. It also ties the entire window design together by creating a visual connection between the blinds on either side of the window.
How far should a valance hang?
Standard-sized valances have a drop length between 18 and 24 inches. This is the average length of the valance at the center of the window. About three to six inches of this length should overlap the top of the window frame. The outer sides of your valance can have a longer length to help frame the window. These outside pieces are called side tails or jabots and can be 36 to 48 inches in length. When planning your valance, it should overlap the top of the window, but not hang down too far. You want to create the illusion of height and not block too much of the actual window.
Can you put valance over blinds?
A valance is a great method for hiding the mechanism that controls your blinds. It adds a bit of a personal touch to standardized blinds that can look generic. Add a valance over your windows, sliding glass doors, roman shades, roller shades, or patio doors.