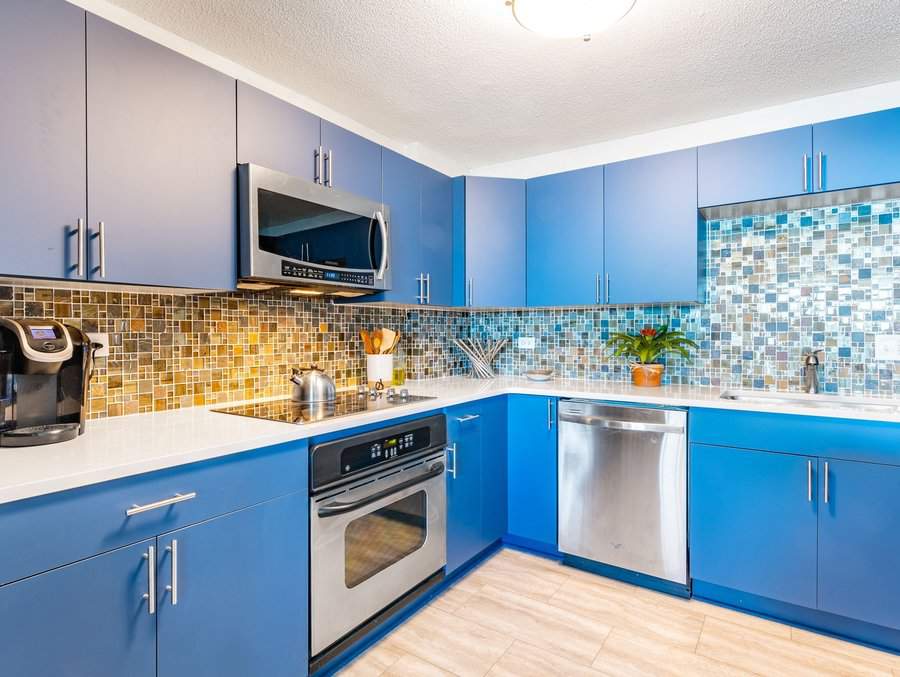 40 Small Kitchen Ideas on a Budget
Budget Small Kitchen Idea FAQs
What can I do instead of a backsplash?
While tile or peel-and-stick coatings are the most common type of backsplash, they aren't the only options. Faux brick is one of the coolest design ideas for this area below your upper cabinet row. Wood panels, such as wainscoting, beadboard, or shiplap are great kitchen ideas for a backsplash.
How can I replace my kitchen cheaply?
Sticking to your original kitchen layout will help you save money. If your appliances need an upgrade, look for good quality used appliances instead of dumping most of your kitchen remodel money into brand new ones. Good places to shop for used appliances include thrift stores, builder surplus stores, and Facebook Marketplace.
Paint is the cheapest way to make cabinetry look brand new, and you should paint the walls while you're at it. If your worktop needs refreshing, Home Depot and other big retailers sell special paint kits that can make your worn counters look like a new granite or marble countertop.
Where do you put a microwave in a small kitchen?
When you have a tiny kitchen, you don't want to waste even an inch of precious worktop space. So where should the microwave go? Over the range is the logical first choice for getting this vital appliance up and out of the way. Other spots that free up counter space in a small kitchen include putting it on an open shelf, tucking it under the kitchen island, or hiding it in a cabinet.