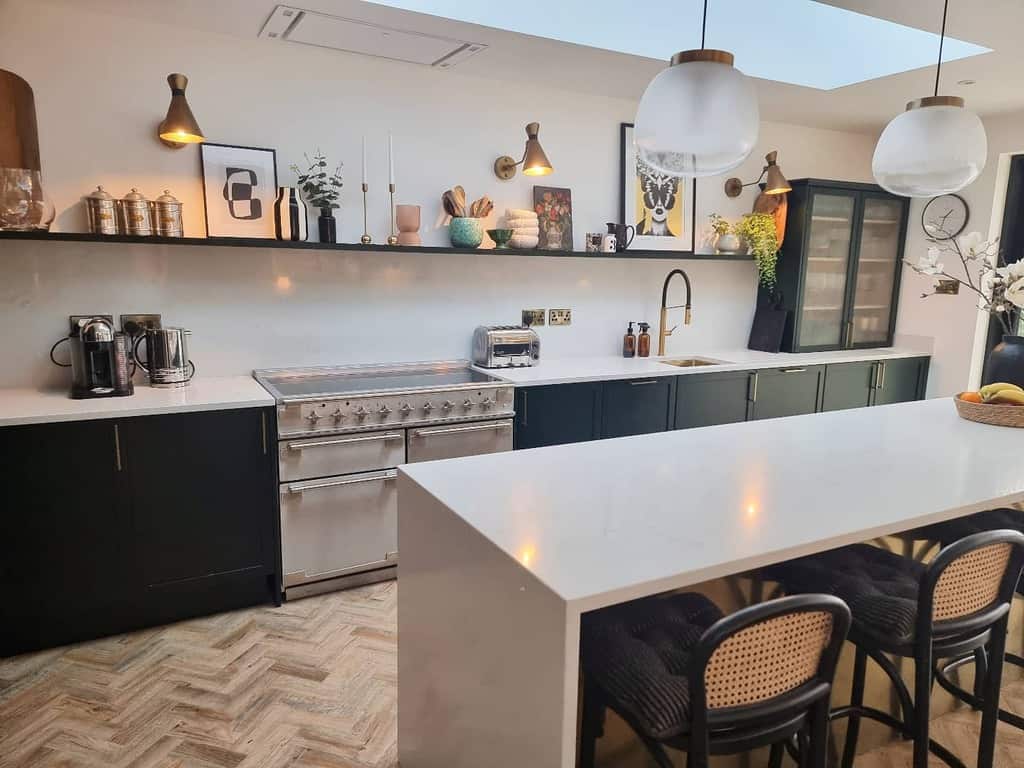 63 Practical and Creative DIY Shelving Ideas
FAQs
Is it cheaper to build your own shelves?
Depending on the type of materials and hardware that you buy, it can be cheaper to build your own shelf. Prefab shelving tends to be more expensive because more processing and manufacturing goes into it.
Are floating shelves hard to hang?
Floating shelves have a well-earned reputation for being difficult to hang. You need to get the positioning of the hardware just right to ensure your floating shelf sits flush against the wall and level. To make things easier, many shelves now come with a template that you can use to mark the correct positioning on the wall.
How do you hang a shelf without making a hole in the wall?
If you can't make holes in the walls, you'll need to use a freestanding shelving unit or adhesive to secure a shelf to the wall. Be careful with adhesive; you don't want it to damage the wall. You'll also want to keep the items on the shelf light as the adhesive will have to hold the weight of the shelf and whatever you put on them.