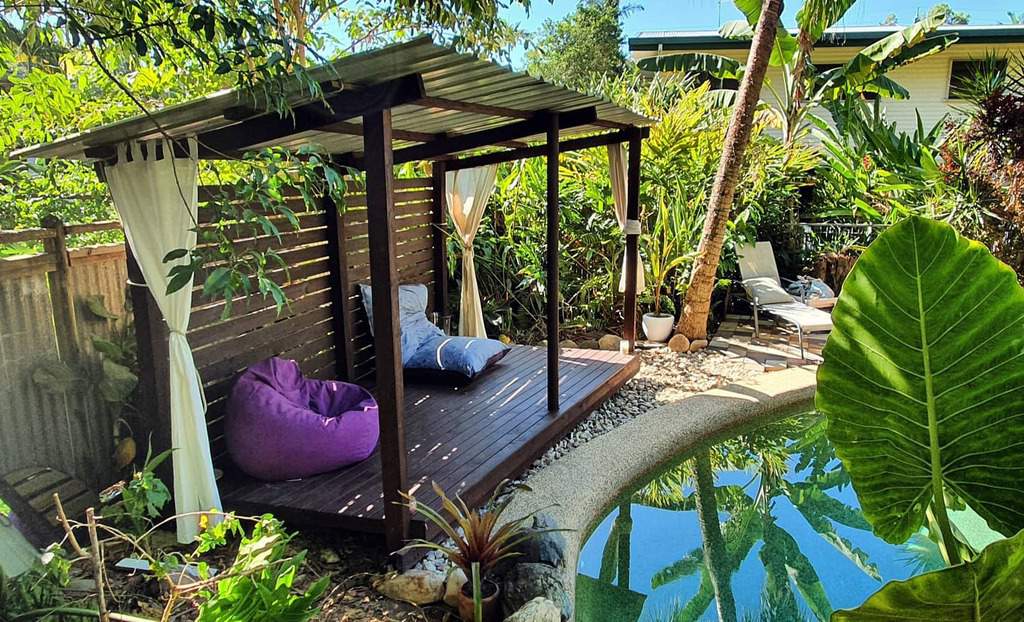 Pool Cabana FAQs
What is the difference between a cabana and a pool house?
Although the two terms are often used interchangeably, they are two different types of structures. A cabana is an outdoor structure with three sides and a roof. The pool cabana design provides poolside shelter and usually includes a private changing room.
A pool house is a separate guest house built near a backyard pool. It requires building permits and full utilities like any other house. A pool house plan often includes a small kitchen, bathroom, living space, and perhaps a guest bedroom.
How big should a pool cabana be?
There are no rules for how big or small your pool cabana design should be. Most backyard cabana structures average between 8' x 12' and 10' x 14'. It simply needs to be big enough to provide shade to your pool area an perhaps an enclosed space for changing in and out of swimwear.