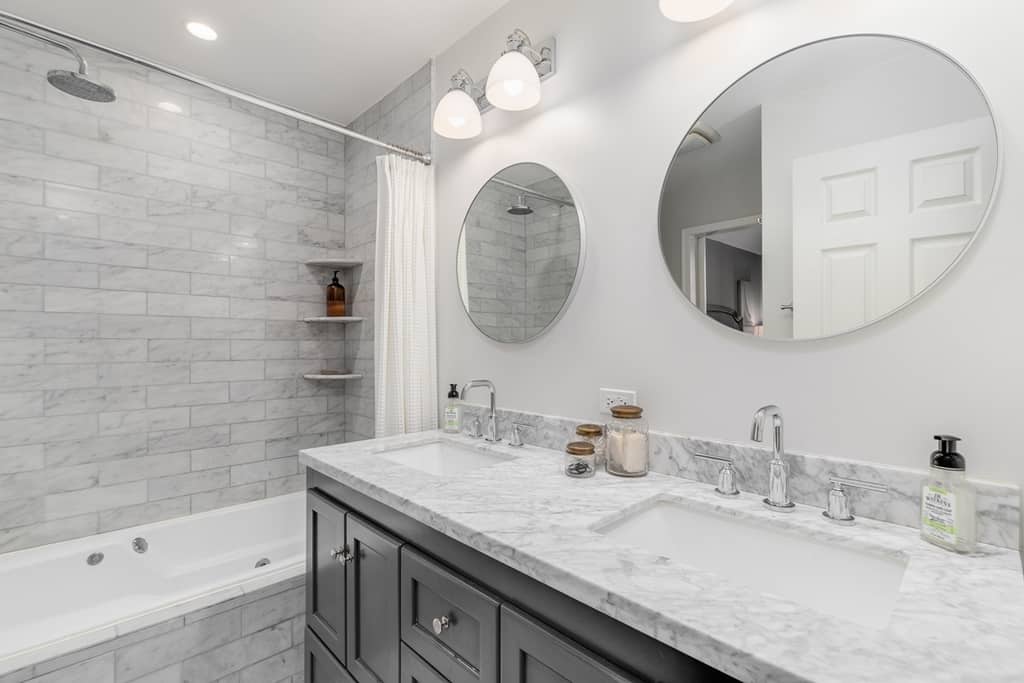 How to Organize Under the Bathroom Sink
Keeping a tidy and organized bathroom helps you start your day on the right foot. Nobody likes to spend precious minutes in the morning rush, looking for stuff that has been misplaced. A good organizing system helps you be more effective getting ready in the morning – everything you need must be at easy reach, following the organization's golden rule: "a place for everything and everything in its place".
We are here to help! In this post, we will give you some practical ideas that will make your bathroom more functional and beautiful. After all, beauty is essential…
FIRST THINGS FIRST
Start by decluttering the bathroom. I know, it's hard work that nobody likes, but take some time to separate your items into categories, so you will be able to define what goes where. Let's start with the basics:
Check the expiration date of all beauty and hygiene products and discard all those that have expired.

Create your categories, so that you know how many baskets and organizers you will need:  skincare, hygiene items, hair products, etc. Store them in different baskets for easier access. 

Choose the material and size of the baskets and organizers you will need. Opt preferably for the same material and color. This creates uniformity, which is another golden rule of organization.

The most suitable material for bathrooms is plastic and clear acrylic since they are washable. Cardboard boxes or wicker baskets covered in fabrics will not last in a humid space.

Check for mold in the cabinet under the sink. Do not store your items in case you find mildew. It is safer to treat the wood first.

In the e-book

A Homeowner's Guide to Mold Remediation

, author and mold remediation expert Brian Turner recommends cleaning mold from non-porous furniture using first a HEPA vacuum, then a damp wipe with a low-toxicity cleaning product.

You can then sand and refinish the wood. If the mold damage is too deep, this process won't be enough, and you may need to consider disposing of the item.

Once you have taken care of the basics, it's time to start filling your bathroom cabinet in a neat, organized way. Shall we start?
LABEL BINS AND ORGANIZERS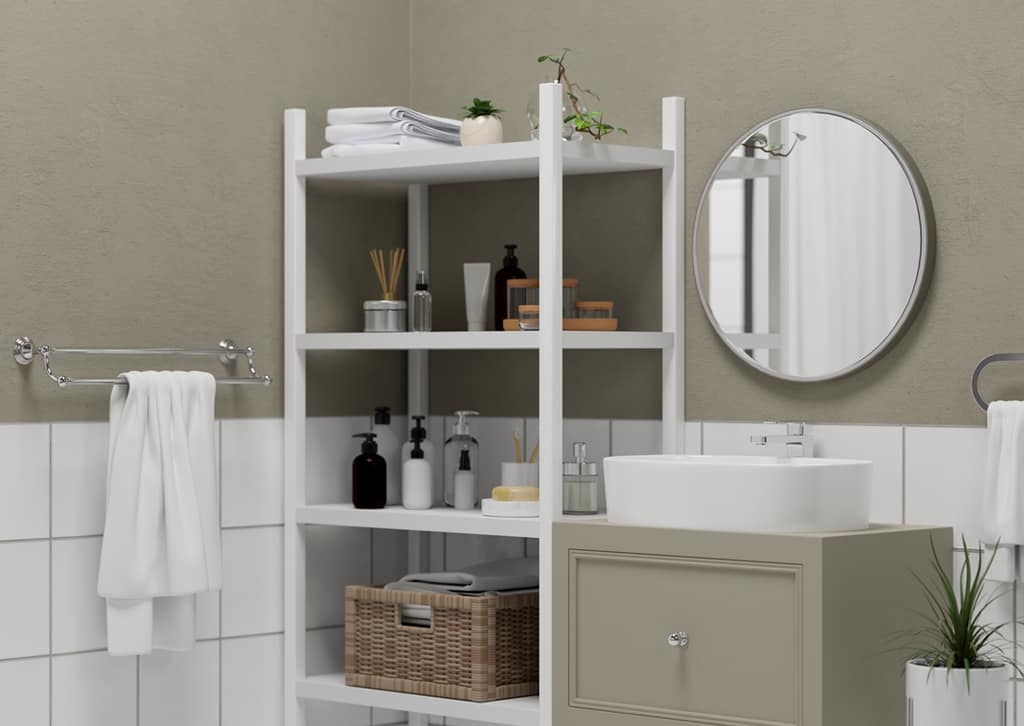 Once you have sorted out your items, label the bins or organizers and start placing them in the cabinet. If your cabinet is small, consider using stackable plastic boxes to optimize space.
KEEP CLUTTER OFF THE COUNTERS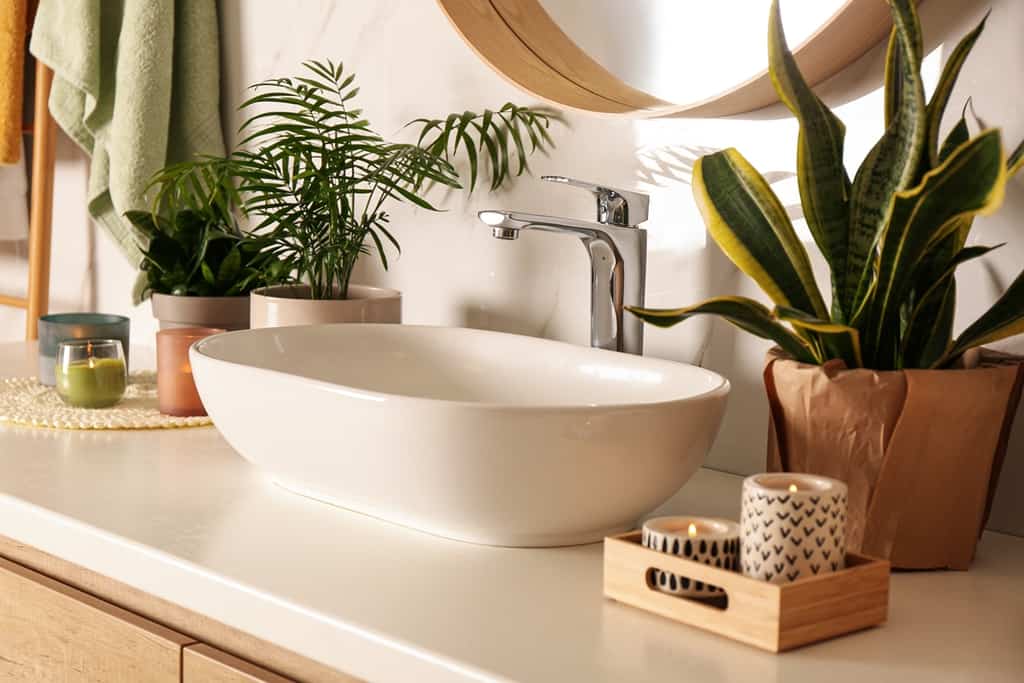 Avoid leaving your items over the counter. With an organizing system, you will be able to store your stuff in compartments that are labeled and easy to find. Organizers with suction cups can be attached to the tile, which frees up counter space.
WHERE TO STORE MEDICINE, MAKEUP, AND PERFUMES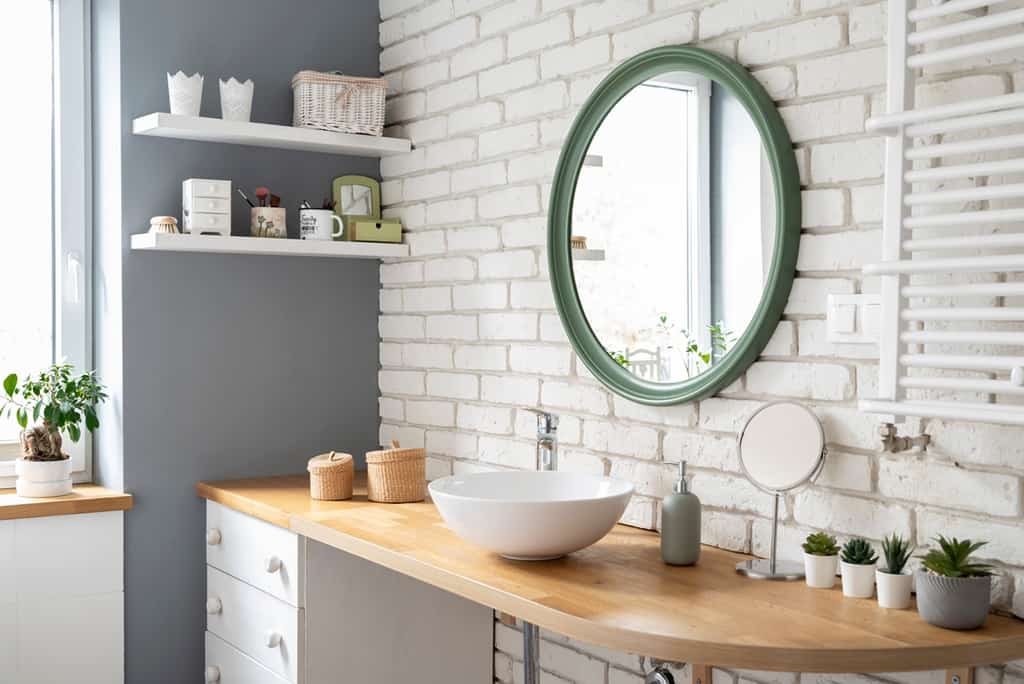 Because of temperature fluctuation, bathrooms may not be an ideal place to store makeup and perfumes. If there is no other place, keep them on a floating shelf, away from the sink.
Plastic or clear acrylic containers are champions when it comes to bathroom organization. You can store all your toiletries and cosmetics in them. Use drawer dividers or organizers to store your stock of soap, tampons, and other smaller items.
Ideally, place the bins side by side in the cabinet, leaving the items you use more in the front, and the bigger stuff, like baskets for toilet paper and shampoos and conditioners in the back. Store medicine in a medicine cabinet or in airtight jars under the sink.
STORE SWABS AND COTTON IN MASON JARS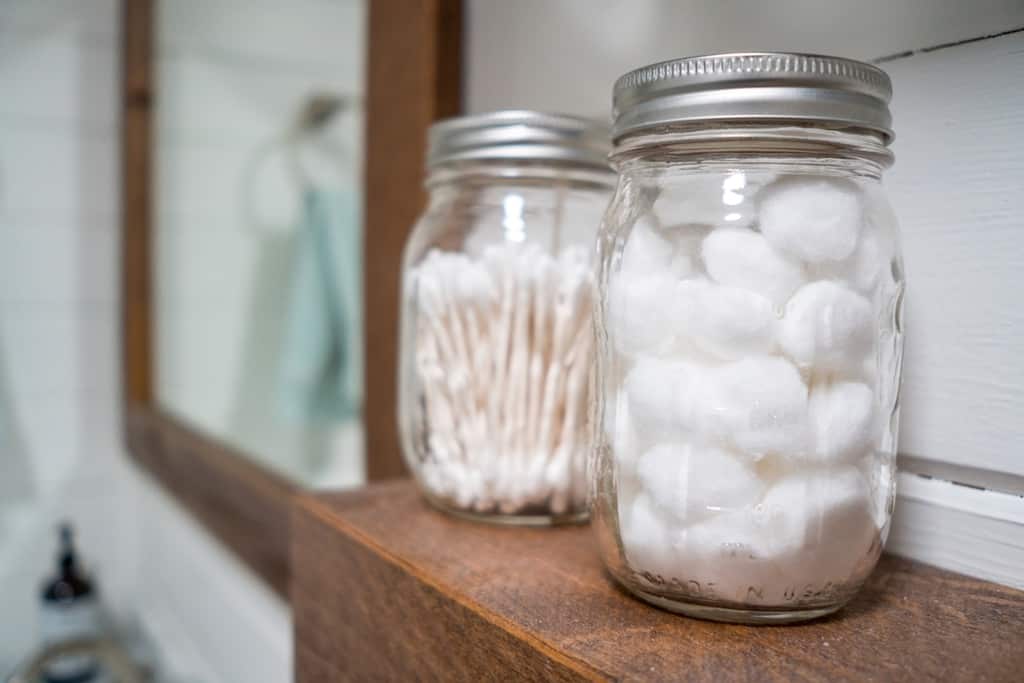 Use glass jars to store cotton and cotton swabs, to keep them well preserved and easy to access. Mason jars work as décor pieces and can be placed on a shelf. Place a scented candle in a glass jar, and you will have a great décor piece for the bathroom.
WICKER OR NATURAL FIBER BASKETS FOR TOWELS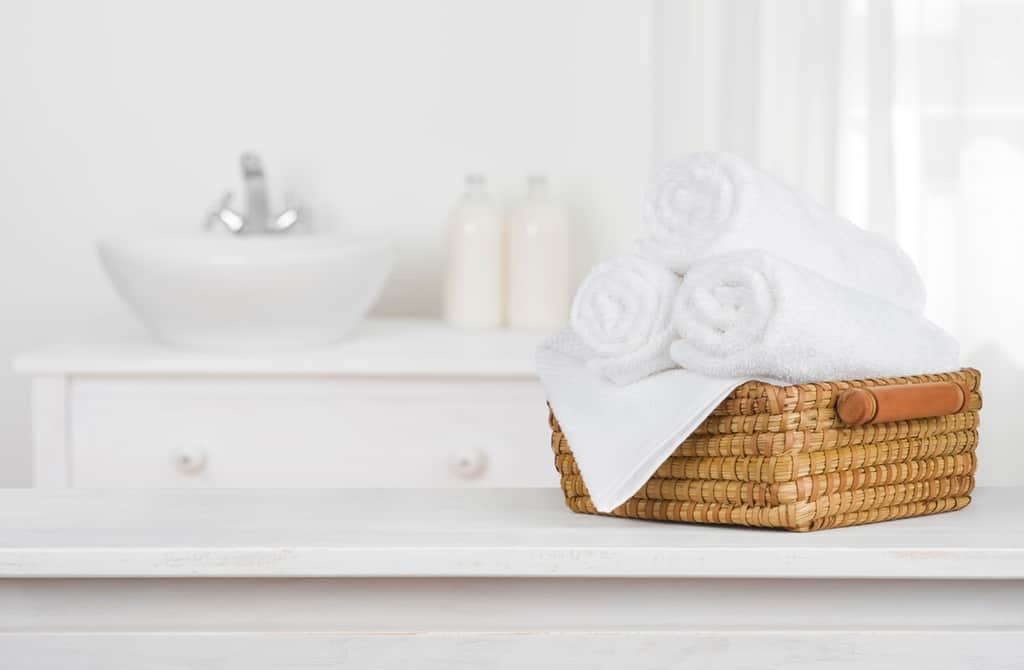 If you want to add a rustic vibe to your bathroom, use wicker or natural fiber baskets. They are excellent organizers for toilet paper. Roll the towers in tubes and arrange them side by side in the basket and they will work as décor pieces.
Read also: 67 Towel Storage Ideas
USE TRAYS AND ORGANIZE WITH STYLE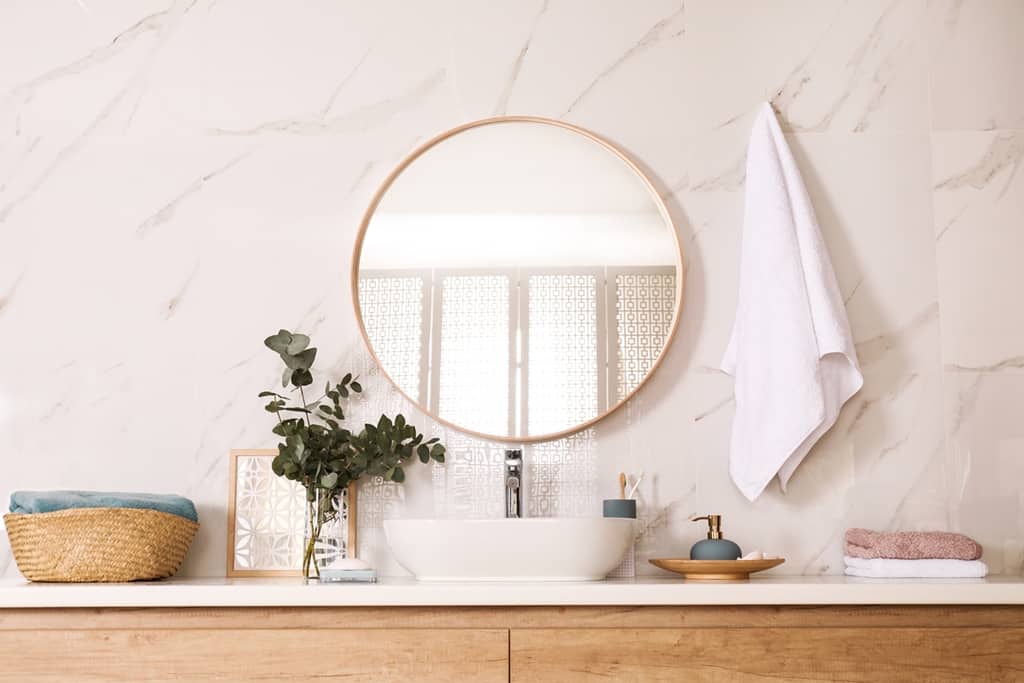 Use trays to organize the items you would normally leave on top of the counter. You can gather the everyday use items on a tray near the sink, for easy access. You can have a tray for skincare products and face masks, placed under the sink. Use a mirror tray for your perfumes, it is a charming way to store them, preferably on a shelf.
EVERY INCH COUNTS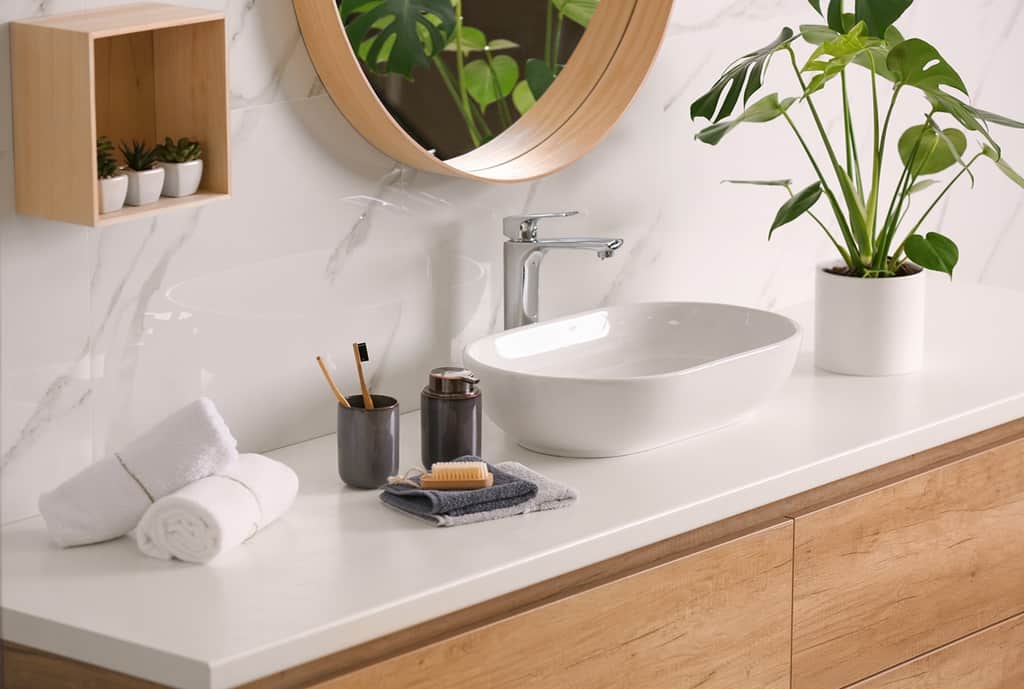 For that awkward space right under the sink in bathroom cabinets, use bins with items that won't fit in a drawer, like shampoos and conditioners, moisturizers, and lotions. The important thing is to measure the space and then buy organizers that will fit perfectly, leaving no gaps. If your under-sink cabinet is loaded with stuff without any dividers or properly sorted out in bins, it will soon become a cluttered space where things will get easily lost.
USE ORGANIZERS AND MASH DRAWERS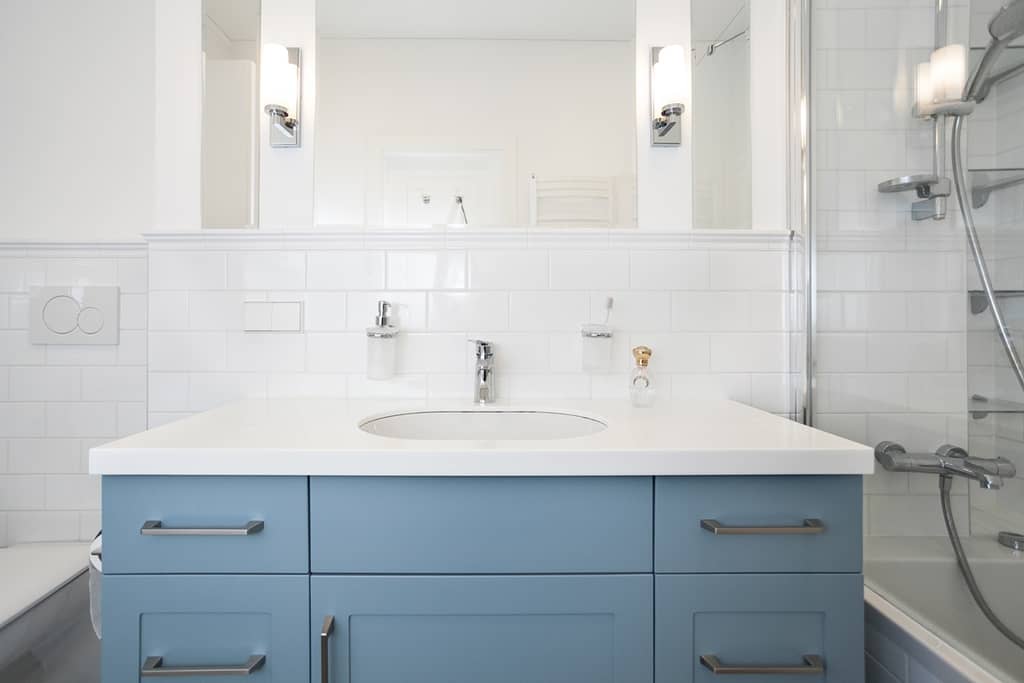 Whether on shelves or inside cabinets or drawers, it is important to organize the small items, so they don't get lost in the clutter. Use organizers for this purpose.
Another solution is to place mash drawers in the cabinet under the sink. Mash drawers are great not only because of the effective use of height but also because you can easily slide the drawers in and out, making it very practical to store and find your stuff.
DRAWER DIVIDERS ARE ESSENTIAL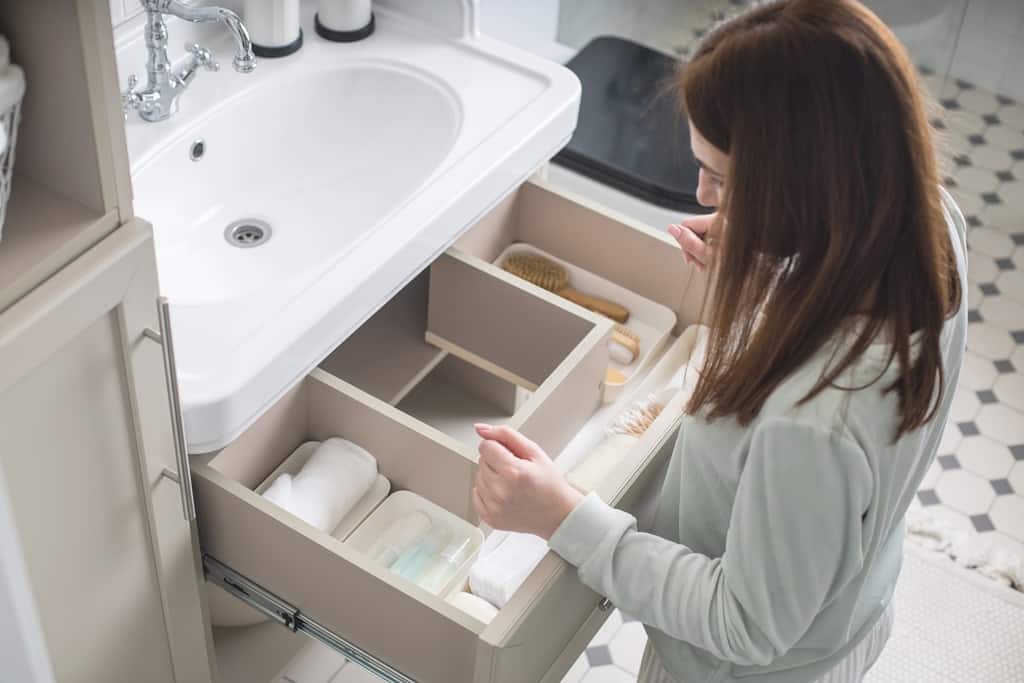 Keep your drawers tidy and organized with dividers, or they will quickly turn into junk drawers. Things inevitably get lost in the clutter. In the rush of everyday life, we end up throwing any bathroom-related item in the drawers, and the result is that we never seem to find them again.
Buying dividers that fit perfectly inside the drawers is like a puzzle. Measure the size and the depth of your drawers, leaving no gaps. After taking your measurements right, look for dividers that will fit and accommodate the items you plan for each one. 
Related read: 96 Over The Toilet Storage
USE THE INSIDE OF CABINET DOORS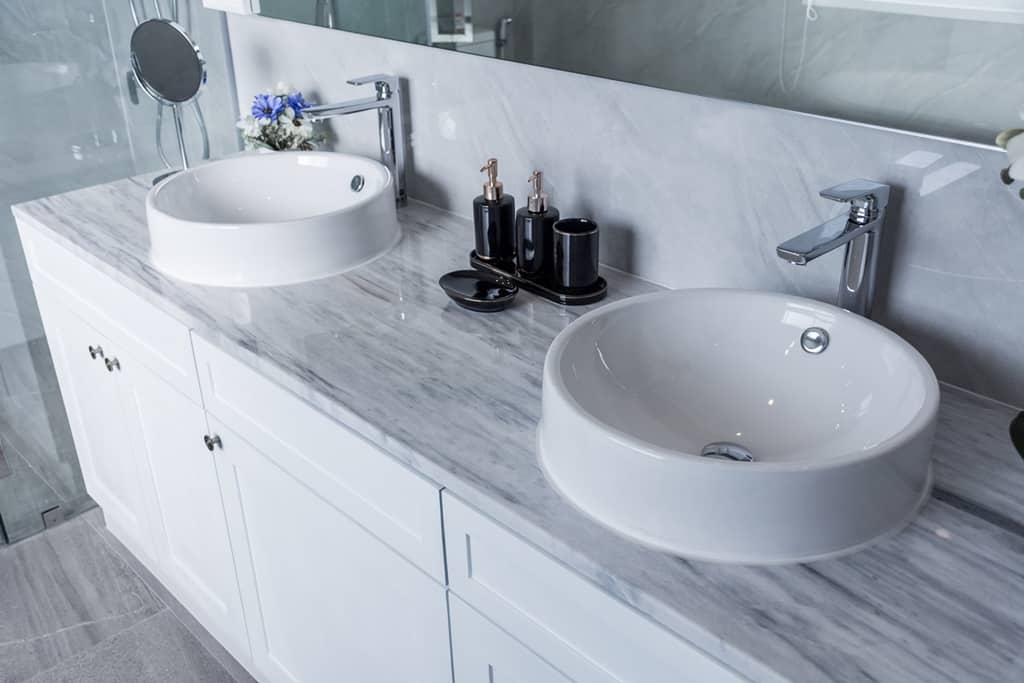 Don't let any space go wasted! You can gain extra storage space by using the inside of your cabinet doors. Over the door organizers and command hooks are very practical solutions, that can be easily removed, if needed.
Clutter makes living difficult. It is frustrating to spend time looking for stuff, especially if you are in a rush. Keeping your bathroom tidy will give you a sense of accomplishment and will help you start your day in the best mood.
Transform your bathroom into your personal spa retreat, no matter the size. What really matters is that you have everything you need, nicely placed for easy access. No more looking for lost items.
No more stressful mornings amidst the mess. An organized bathroom feels like a brand-new space, it's a whole new world!
So, relax and enjoy. You deserve it!