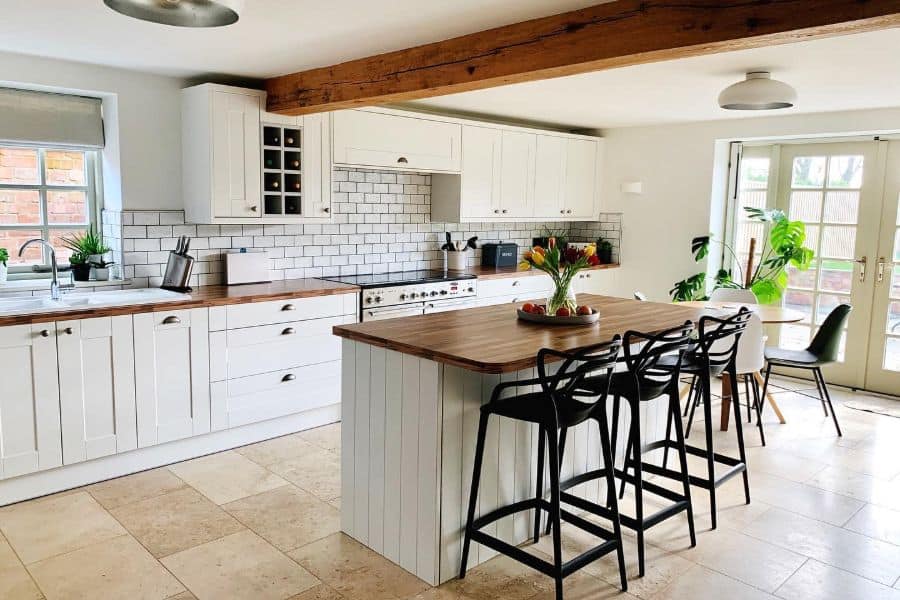 69 Amazing Kitchen Island Ideas for Any Home
Kitchen Island FAQs
What is the best size for a kitchen island?
The best size is whatever allows enough room for people to easily move around the kitchen island. A good minimum kitchen island size is 4 feet by 2.5 feet. If you have an oven or dishwasher under your island countertop, make sure there's room for the doors to swing open freely.
Even if you have a large kitchen, don't oversize your custom kitchen island. If it's too big, you won't be able to reach far enough to clean the middle or even utilize that space. It's better to build two smaller islands than one giant feature.
What is the best height for a kitchen island?
If you want your island the same height as your kitchen countertop, make it 36" tall. If you prefer a bar height, make it 42" tall. Be sure to include a countertop overhang between 12 and 15 inches so that everyone's knees slide under comfortably.