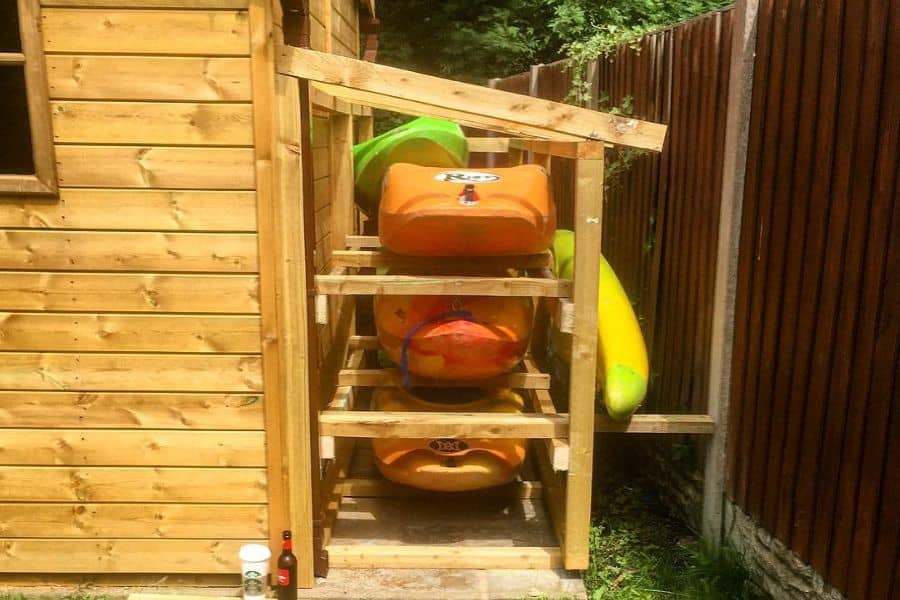 FAQs
Can you leave kayaks outside in the winter?
Depending on where you live, you may or may not be able to leave your kayak outside during winter. Warm climates that don't experience snow and ice are suitable for outdoor winter kayak storage. Colder climates that do experience snow and ice can cause damage to your kayak. In addition to creating dents, the freeze and thaw cycle can crack the molded plastic of the kayak. 
Can you sit in a kayak on the ground?
You shouldn't leave your kayak sitting on flat ground for longer than a few days. Kayaks aren't designed to sit on their hull for extended periods. The excess weight of the kayak will cause the kayak to flatten and damage the exterior of the kayak.
How do you lock a kayak outside?
If you decide that storing your kayak outside is the best option, you'll want to secure the kayak to the rack. Otherwise, you risk someone walking away with your kayak. To do this, start by running a lock cable through the scupper plug holes and handles, then around the secured rack and locking it. To prevent temptation, place the kayak in a storage bag or cover it with a tarp. That way, it's not readily seen.