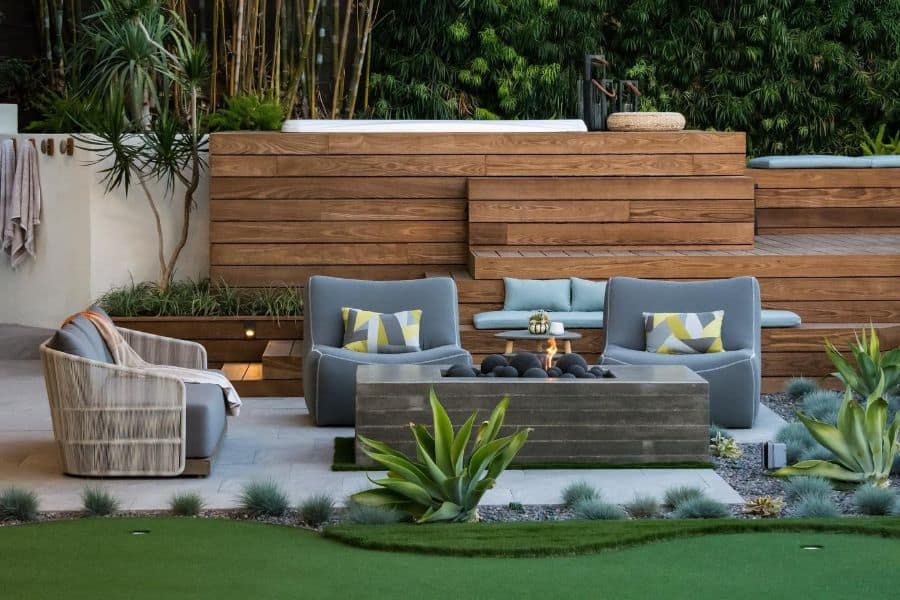 49 Fire Pit Ideas for Your Backyard
Fire Pit FAQs
What do you put in the bottom of a fire pit?
The first layer in the bottom of your fire pit should be sand. This creates a non-flammable and dense layer at the base of your fire pit. Then top this layer with lava rocks, fire pit glass, or gravel. These are all durable materials that encourage airflow while also being safe for use in the potentially very high heat of your fire.
How can I make my fire pit look better?
Look beyond the basic functionality of your fire pit. It should be aesthetically pleasing by using stones or pavers that have an attractive color. Consider building these pavers out to create a solid base for your chairs. A low outer wall around the outside of the seating area can block strong winds and reflect the warmth created by the fire pit back towards you.
How deep should a fire pit be?
The depth of your fire pit depends on the overall size of your project and how in-depth you want to get with your project. A simple DIY fire pit could be as shallow as six to eight inches. You can easily go deeper if you want. However, don't make your pit so deep that it struggles to get air, and you can't enjoy the actual fire.