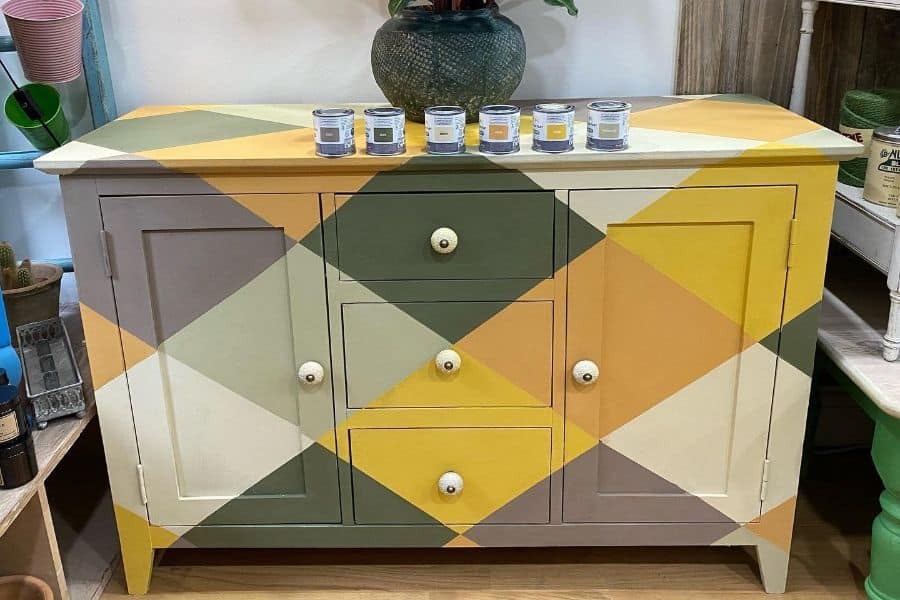 The Top 98 Chalk Paint Furniture Ideas
Chalk Paint Furniture FAQs
Can you use chalk paint on kitchen cabinets?
Yes, you can. Thoroughly prepping the surface will ensure the paint stands up to the wear-and-tear cabinet doors experience each day. This includes cleaning the cabinets and removing stains in the existing finish. Read our article on the top 50 Painted Kitchen Cabinet Ideas.
Do you need to seal chalk paint with wax?
While you don't need to seal your chalk-painted furniture, it will help create a uniform finish and extend the lifespan of your paint. Plus, many painting techniques rely on dark wax for coloration.
You can also use polyurethane to seal your chalk paint projects. Polyurethane offers a more durable protective layer than wax. It's ideal for pieces like a dining table, writing desk, or dresser.
Are chalk paint and chalkboard paint the same thing?
Don't be fooled! Chalk paint and chalkboard paint are two entirely different products.
Chalk paint gets its name from the matte finish. It should not be written on with chalk.
Chalkboard paint is specifically formulated to create a writable surface and normally comes in black or dark gray. You can use this paint on furniture, walls, and other items you'd like to double as chalkboards.